About Our Opti-Coat Ceramic Paint Coatings...
Background:
Optimum Polymer Technologies, the manufacturer of Optimum Car Care Products, was founded in Memphis, Tennessee, on July 01, 2001 by Dr. David Ghodoussi. Prior to this, Dr. Ghodoussi worked for over 12 years as an Organic Chemist overseeing research and development focused in polymers and automotive paint formulations.

Dr. Ghodoussi received his Ph.D. and Master's degrees in Polymer and Organic Chemistry from Oregon State University and his MBA from University of Memphis. He also holds Bachelor's of Science degrees in Chemical Engineering and in Chemistry from the University of California in Santa Barbara.


---
"When I Hear a "Wow" Followed by "It Looks Better Than New," I Know the Customer Is Happy! "
- Owner/Operator, Robin Barkdull
FAQ
What is Opti-Coat?
Opti-Coat is a hard wearing, ceramic clear coat for superior resistance to scratching and protection from chemical etching due to environmental impacts such as UV rays from sunlight. The Opti-Coat pre-polymer cross links, and forms a continuous protective film on the painted surface it is applied to, which forms a clear coat finish. Opti-Coat has better chemical resistance, scratch & mar resistance, and release properties than any automotive paint coating in use. It provides permanent protection for all modern factory paints and can also be used to protect metal and hard plastic surfaces.
Why Choose Opti-Coat?
Opti-Coat is not a paint protection wax or sealant that will wash away, or break down over time. Opti-Coat bonds permanently with the original paint coating, protecting the surface indefinitely and will not lose its properties. A single layer of Optimum Clear Coating measures approximately 2 microns in thickness. When compared to other paint protection products, Opti-Coat is more than 100 times thicker. This allows Opti-Coat to effectively absorb damage that would otherwise affect the factory paint layers. Swirl marks and light scratches are not only decreased by the harder Optimum Ceramic Coating, the factory paint is protected and preserved which gives your car a better long term resale value. Opti-Coat is completely resistant to acidic environmental substances such as bird droppings. Unlike your original clear coating that can be permanently damaged, Opti-Coat will not etch or dissolve when in contact with these substances, and a clean, glossy clear coating is maintained.
What Are The Benefits of Applying Opti-Coat?
Opti-Coat will provide the owner with a superior clear coat film and the most advanced paint protection product in the marketplace, that is resistant to chemical hazards and harder than factory clear coatings to reduce swirls and scratches. A Permanent Hydrophobic (water repellent) Surface Opti-Coat will provide the owner with a permanent hydrophobic surface that is easier to clean, and stays cleaner for longer! Improved Resale Value by maintaining a quality finish using the Optimum Clear Coating, you'll also maintain a solid resale value when it comes time to upgrade to a new vehicle.
How Does it Work?
Opti-Coat works by bonding to your car's original clear coating and becoming a permanent part of your vehicles paint system. Just like the clear coat bonds to the base coat, Opti-Coat bonds chemically to the clear coat. Initially, the technician will assess the paint work for defects and contamination. All surface contamination and any necessary defects are removed. Once this stage is complete, the paintwork is prepped and cleaned using an alcohol based cleaner and ready for coating. The Optimum Clear Coating is mostly self-leveling. Any high spots are manually leveled by the technician to produce an even coat. Once complete, the surface is touch dry within 30 minutes. The Optimum Clear Coating continues to mend and harden. Within 12 hours it is resistant to liquids such as water and can be driven as normal by the client. Opti-Coat will then continue to harden over the next 30 days as it is exposed to heat.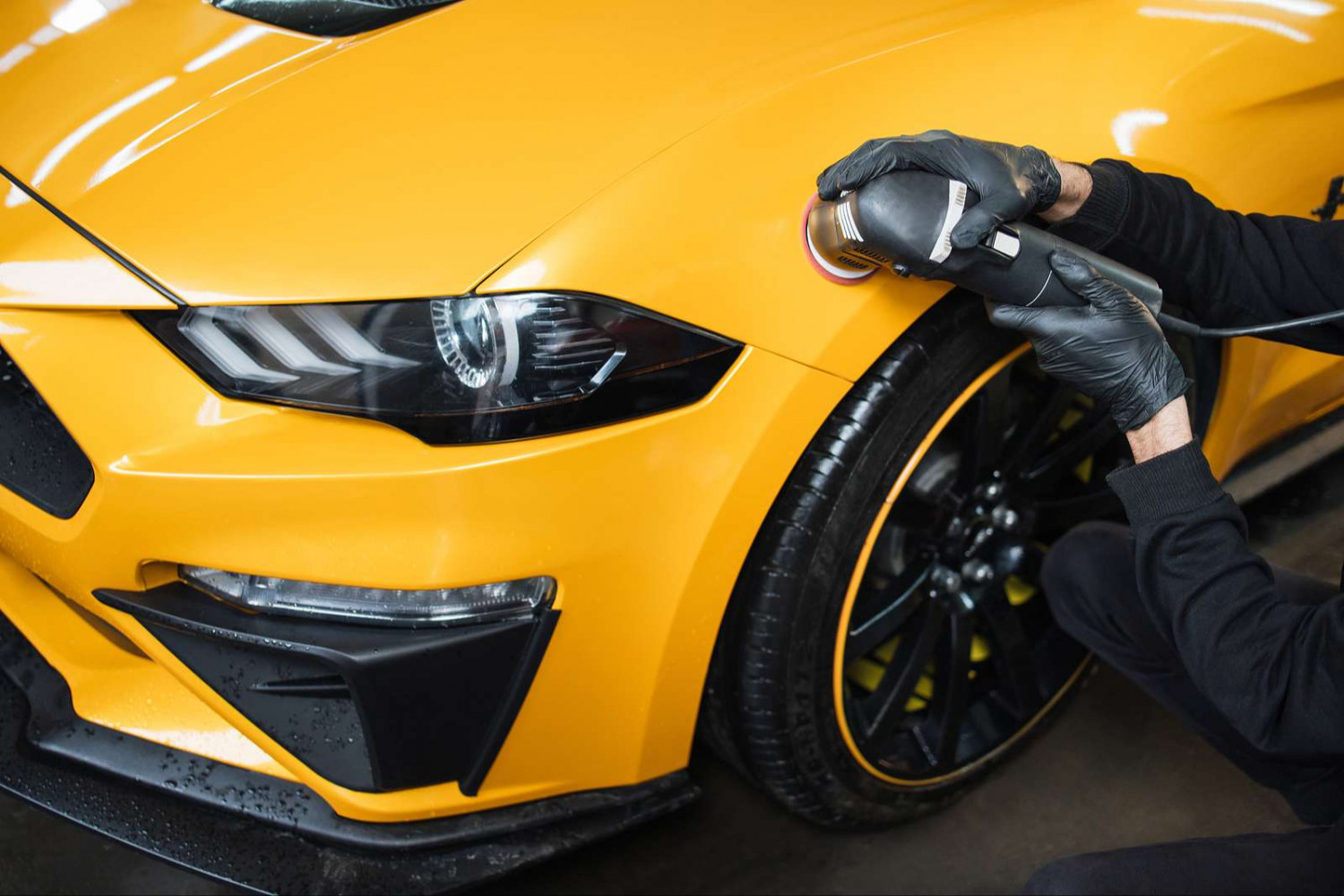 OPTI-COAT PRO PLUS DELIVERS DURABILITY UNMATCHED IN CERAMIC CLEAR COAT INDUSTRY:
Preserve your investment, and take charge with the application's extreme resilience to industrial, chemical and ultraviolet exposure. Requiring significantly less long-term maintenance than other solutions, Opti-Coat Pro+ achieves excellence via a hydrophobic, non-porous surface.

Hydrophobic • hy·dro·pho·bic - Tending to repel or fail to mix with water. - source, wikipedia

OPTI-COAT PRO PLUS BENEFITS:
The product's thickness ensures enhanced durability for up to 7 years.

Deflecting water sheets, ensures total departure from chemical etching, scratching and fading.

Protective against UV's, this system guarantees long-term protection from sun damage.

This coating system enhances a vehicle's shine, locking away paint coatings to prevent dulling.
"I Was Absolutely Thrilled and a 100% Satisfied With the Opti-Coat Pro Plus Package They Applied to My 2014 Stingray. The Staff There Are Very Personable and I Really Enjoyed Meeting All of Them. I Highly Recommend This Company for Your Car Detailing Needs!"
- James Meiser

---



Paint protection has never been this high-tech, and each application enhances polished surfaces to exact a beautiful shine. Whether you're a day-to-day town traveler or a luxury enthusiast, Opti-Coat Pro+ is the answer. Designed by years of intelligent research, the application's contents are derived from top-industry chemical formulas and long-lasting materials. Increase your investment's resistance to abrasions, chemical marks and age, and replace wear-and-tear symptoms with persistent, crystal-clear surfaces.

CONTACT US TODAY AND REQUEST A FREE VEHICLE CONSULTATION!
AUDI R8 GETS OPTI-COAT PRO PLUS...
We had the great pleasure of hooking up this beautiful ride with our most advanced coating system available, Opti-Coat Pro Plus. See some pictures of this beautiful ride below and you'll be able to tell why you'll never wax your vehicle again!
DODGE VIPER GETS OUR CERAMIC CLEAR COATING APPLICATION FROM OPTI-COAT PRO PLUS...
We get the opportunity to work on some amazing vehicles here at All-N-1 Auto Detail and Reconditioning. Take a look at this stunning Dodge Viper! We applied our most advanced coating system from Opti-Coat, called Opti-Coat Pro Plus. Take a look at some photo's below!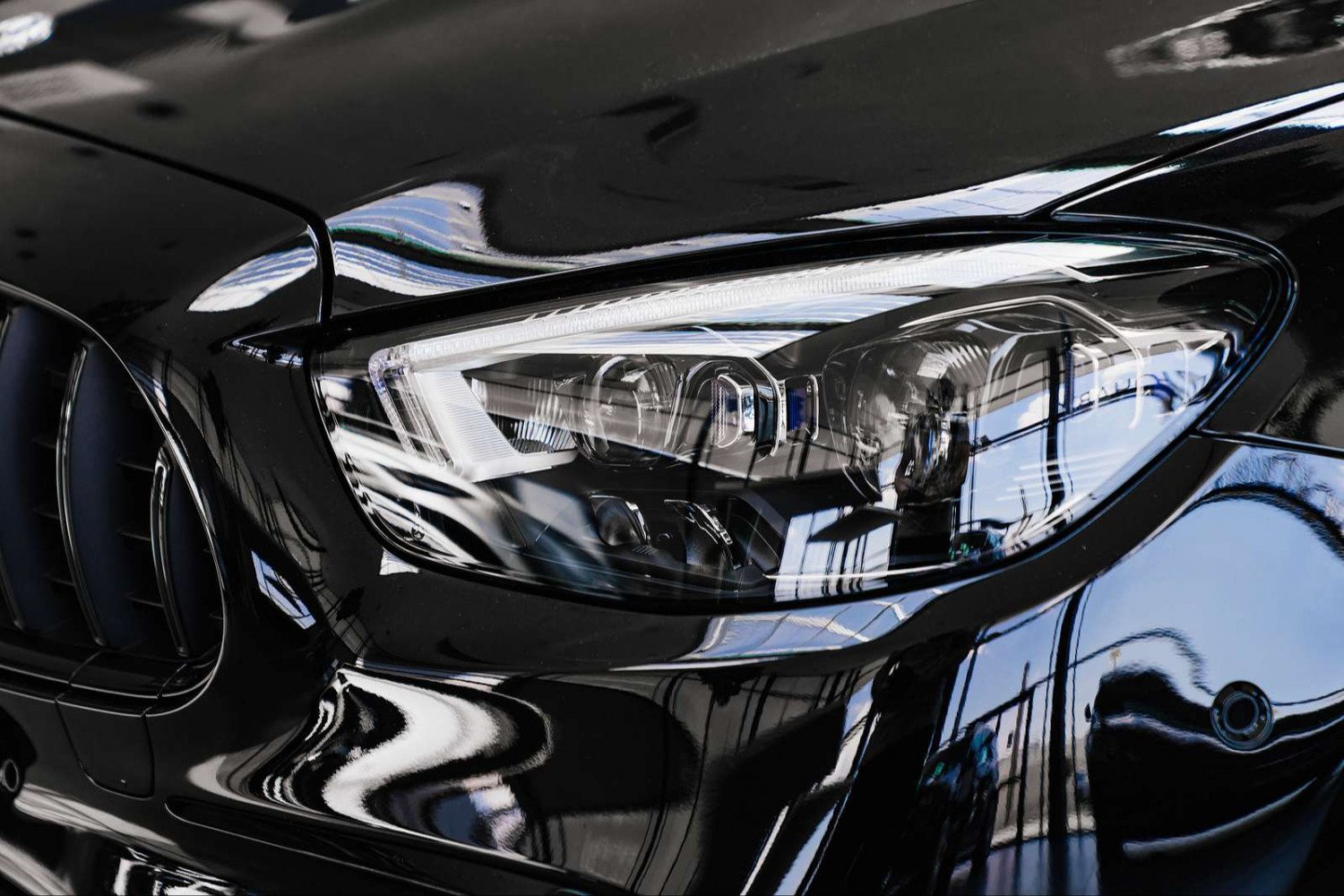 OPTI-COAT PRO IS A LEADING OPTION TO PRESERVE YUR INVESTMENT WHILE REQUIRING LESS LONG-TERM MAINTENANCE:
The ceramic, clear coat offers superior resistance to scuffing and scratching, safeguarding your automobile's surface.

The advanced formula contains a pre-polymer cross linking process, guaranteeing continuous protection via a highly durable film.

Similar to isocyanate, its contents present a clear coat finish, securing superior chemical resistance, mar resistance and scratch resistance.

OPTI-COAT PRO - HOW IT WORKS:
Each coat similarly offers a Never Wax Again solution in its long-term protection.

Paint coatings are sealed away by the high-tech application's bonding solution, creating a permanent addition to your vehicle's overall paint. Securing paint protection via its clear-coat chemical bonds, the product enters a self-leveling settling process.

Any high spots, manually leveled by a technician, meet a vehicle's low areas to ensure a fully even coat.

Within 30 minutes, the solution is dry and complete. Far more than a paint protection wax, nano-coating or sealant, Opti-Coat Pro protects a vehicle's surface for up to 5 years.
INFINITI QX80 GETS OPTI-COAT PRO...
The Infiniti QX80 was named the one of the most popular luxury SUV vehicles by Edmunds and we had a great opportunity to coat one of these beautiful SUV's. Take a look at this recently coated vehicle using Opti-Coat Pro.
OPTI-GLOSS COAT - YOUR COST-EFFECTIVE CERAMIC PAINT PROTECTION SYSTEM:
Vehicle surfaces maintaining this paint coating system are protected for at least two years, guaranteeing a durable look incapable of waning.

Every application is unique, ensuring protection for up to two years.

This coating similar to a clear coat, but forms a glossier, slicker and far more durable shell.

Less maintenance is required via the advanced paint protection formula.

THE CERAMIC COATING CAN BE APPLIED TO:
plastic trim
painted surfaces
wheels, bumpers
aluminum surfaces
chrome surfaces
1968 CHEVROLET CORVETTE STINGRAY GET'S OPTI-GLOSS COAT...

---
Being a huge car enthusiast myself, we love when we get the opportunity to work on classic vehicles. Check out some cool pictures from our work on a 1968 Chevrolet Corvette Stingray. The mirror shine acquired from our cost effective Opti-Gloss Coat system will have this beauty looking good and under warranty for up to two years!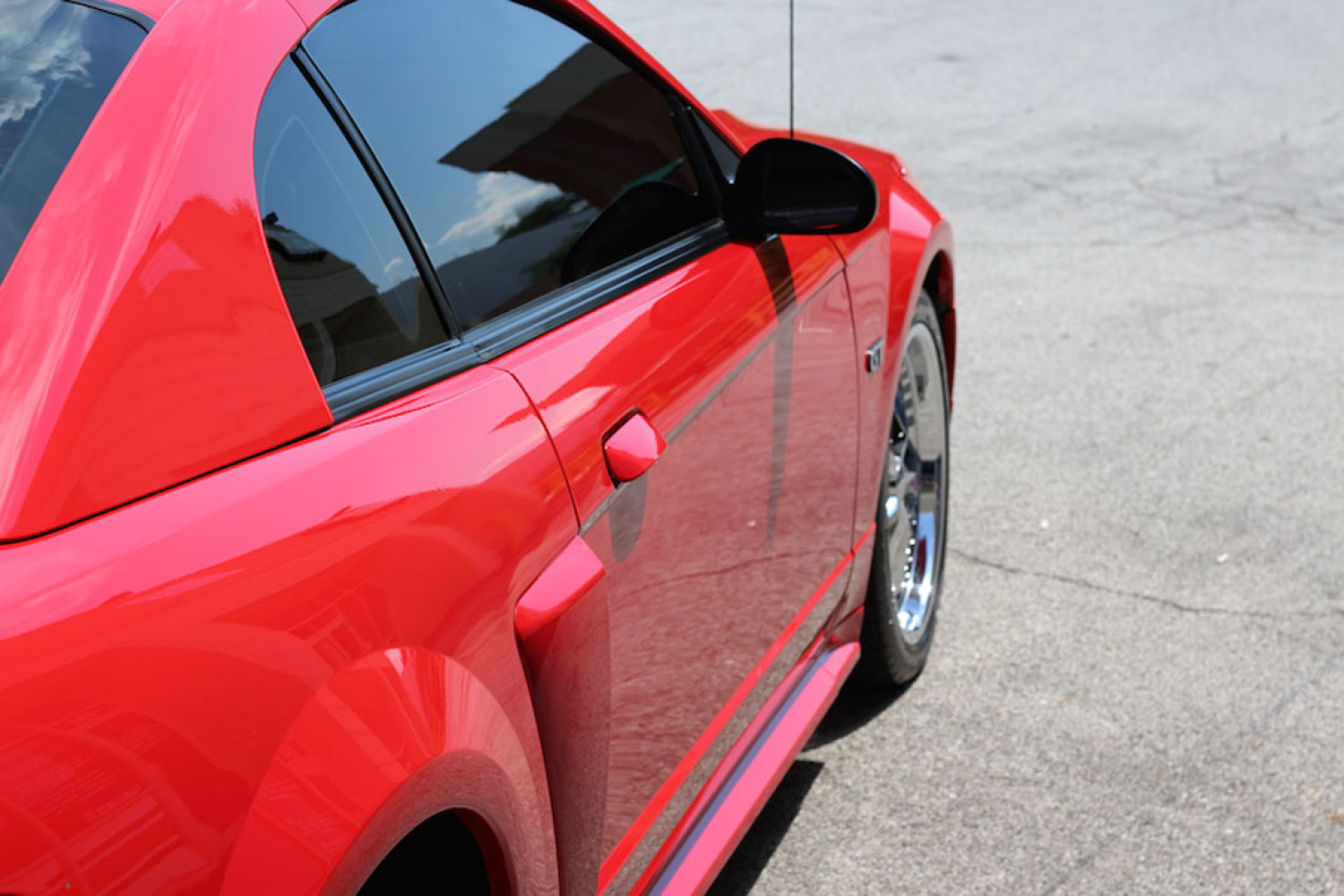 4 REASONS YOUR DEALERSHIP NEEDS OPTIMUM PAINT GUARD PROTECTION:
The ceramic paint coating, expertly designed, protects high-grade paint coatings by directly reducing wash-induced marring via lot washes.

Preventing damages induced from bird lime acid, too, each coat deflects corrosive substances-guaranteeing top-grade paint protection while requiring less long-term maintenance.

Each application produces a harder-than-factory coating, creating an easily maintainable surface resistant to paint-damaging materials and daily cleaning processes.

Optimum Paint Guard similarly prevents day-to-day damages incurred from corrosive cleaning chemicals, preventing the need for repaints, unnecessary labor costs and greatly increased profit margins.

OPTIMUM PAINT GUARD - HOW DOES IT WORK:
The advanced formula works instantly upon application.

Usable as new vehicle stock is received and prepped for display, the formula hardens quickly.

The vehicle's surface, then, becomes highly resistant to abrasions. A vehicle's long-term appearance is secured, guaranteeing top-quality presentation both on show floors and car lots.

The product's intensive chemical resistance components, meanwhile, prevent exterior environmental damage.

Every application, while long-lasting, may be removed via special application while remaining resistant to other maintenance chemicals. Utilized to increase resale value, secure in-stock products and enhance long-term display sheen, the intelligent coat has been revitalized and redesigned many times to ensure maximum sustainability.Incredibly gentle, each coat similarly protects the investment beneath by creating a slick coat ensuring ease-of-application, ease-of-removal and quick maintenance.

PROTECT AND ENHANCE YOUR DEALERSHIPS INVENTORY, CONTACT US BELOW: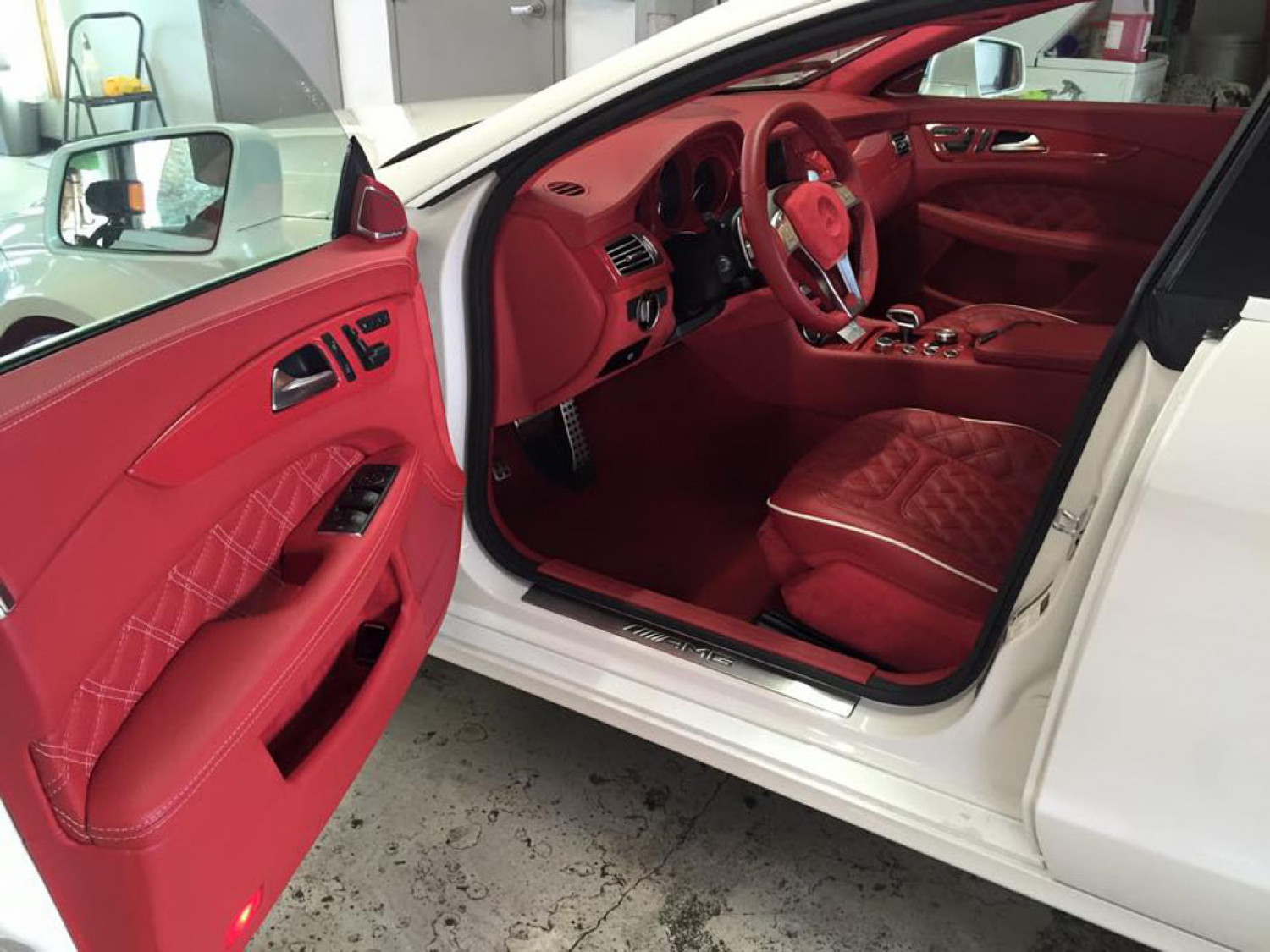 OPTI-GUARD LEATHER BENEFITS:
Creating a maximum protection layer, the advanced formula generates a hydrophobic coating immediately upon application.

Concentrated with UV absorbers, the coating preserves your investment immediately by safeguarding your vehicle's dashboard and leather seats from premature discoloration, cracking and aging.

Offsetting color transfer, staining and yearly wear-and-tear, the formula effectively locks in each leather seat's finer qualities, sustaining a great appearance.

OPTI-GUARD LEATHER - HOW IT WORKS:
Upon application, the high-tech coating provides quick-acting chemical resistance. An acrylic hybrid resin, Opti-Guard Leather creates a strong, flexible solution for soft and tough surfaces alike. High chemical resistance ensures protection against humidity at every turn. The premier coating contains high-grade matting agents, maintaining your vehicle's factory appearance live you've never seen. All leather and vinyl surfaces are impacted by the resin's comprehensive touch, ensuring total absorption with a single application.

Opti-Guard Leather is a year-to-year solution for luxury, used and recently purchased vehicles alike. Guaranteed to provide constant sustainability, the coating's innovative design ensures factory-level appearances across many years.

Heighten your vehicle's appearance, protect its interior and safeguard the cabin from sunlight, harsh weather and age fatigue.
A highly intelligent, capable and invaluable option to increase resale value and protect vehicle integrity, its complex formula ensures protection from high humidity environments while requiring less long-term maintenance than leading alternatives.

OPTI-GUARD FABRIC BENEFITS:
Protects materials without penetrating, staining or smudging.

Open-structure materials applied with the formula, such as plush carpets, are protected at the fiber level.

When applied, the coating prevents any liquid penetration, safeguarding surfaces from permanent staining.

Each application creates a strong bond between fibers, preventing long-term removal from wear-and-tear situations, cleaning and abrasions. This bond, existing between coating and substrate, creates an incredibly high contact angle.

Upon connection, liquids are unable to attach to fibers and are repelled as droplets.

Permanent protection needn't be applied many times, and application ensures long-term defense from interior spills, rain contact and persistent humidity.

Your vehicle deserves high-end protection, and Opti-Guard Fabric ensures virtually limitless defense against day-to-day liquid contact. Both high-end and average vehicles can benefit from high-end fabric protection, and most interior surfaces are accessible to its application.

Protect your vehicle from ongoing exposure to liquid, and guarantee your fabric's lifeline with this ground-breaking protectant.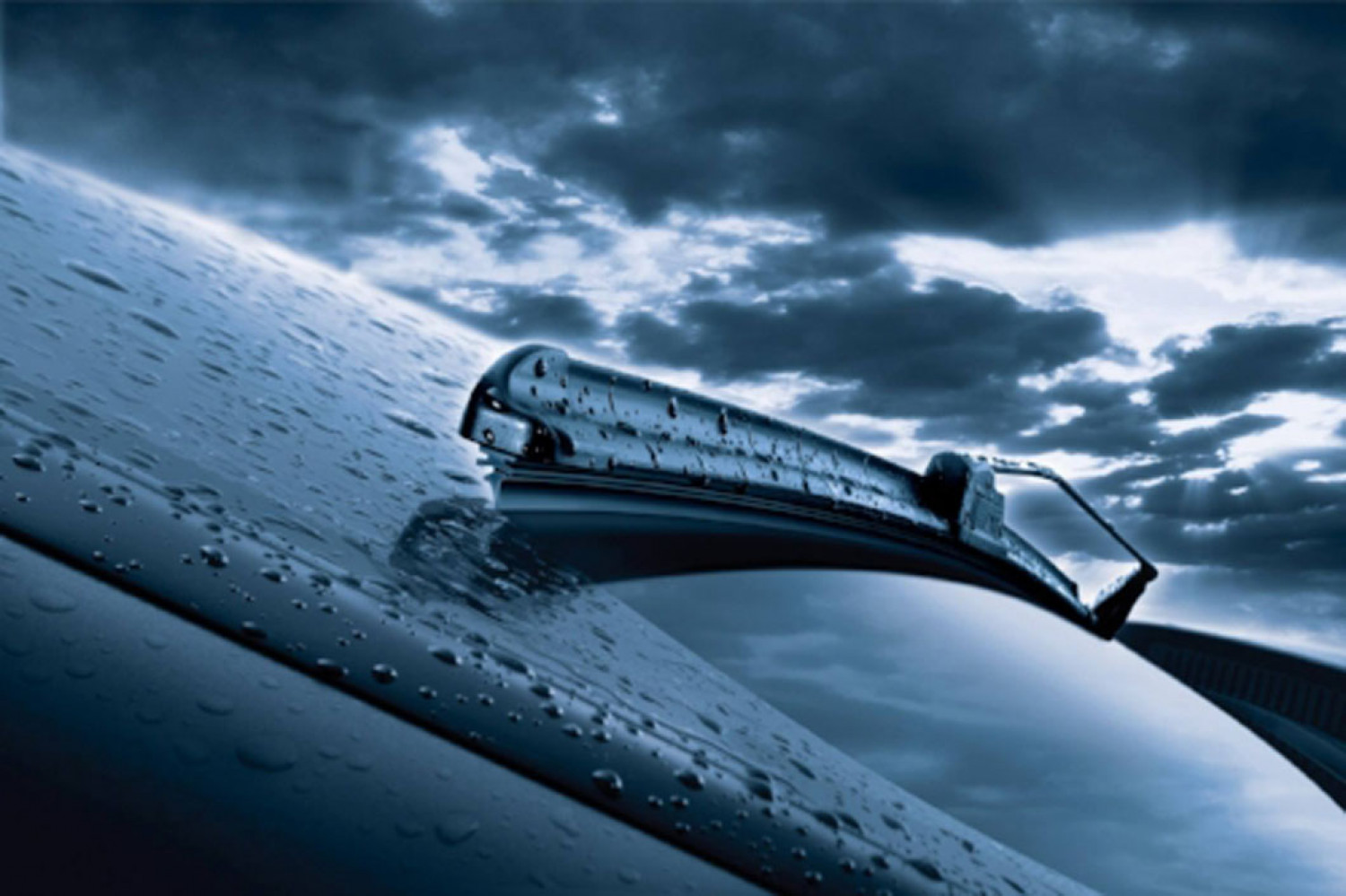 THIS CERAMIC COATING APPLICATION:
preserves your vehicle's safety while exacting its factory look.
chemically bonds to your vehicle's silica-based surfaces
creates a durable, hydrophobic coating providing long-term protection across all glass surfaces.
OPTI-GLASS PRO PROTECTION BENEFITS
Opti-Glass Pro increases your vehicle's window resistance from sunlight and harsh weather damages.

Requires less long-term maintenance than leading alternatives. The advanced formula similarly offsets scratching and marring, resisting day-to-day stresses typically encountered from vehicle operation, water staining and chemical contact.

Your driving vision, always a priority, is heightened during poor weather via the coating's hydrophobic design. A single application repels water, offering unmatched utility alongside multi-year protection.

The product's formula creates a high contact angle upon glass surfaces, offsetting water.

The hydrophobic surface promotes windscreen wiper and window performance, negating impeding water pressure.

The formula is a return on investment for daily drivers, luxury enthusiasts, resale lovers and dealership product promoters. Maintaining a vehicle's premium look, the high-grade formula preserves a windshield's initial gloss, transparency and sheen for years to come.

GET PROTECTED! SCHEDULE AN APPOINTMENT TODAY!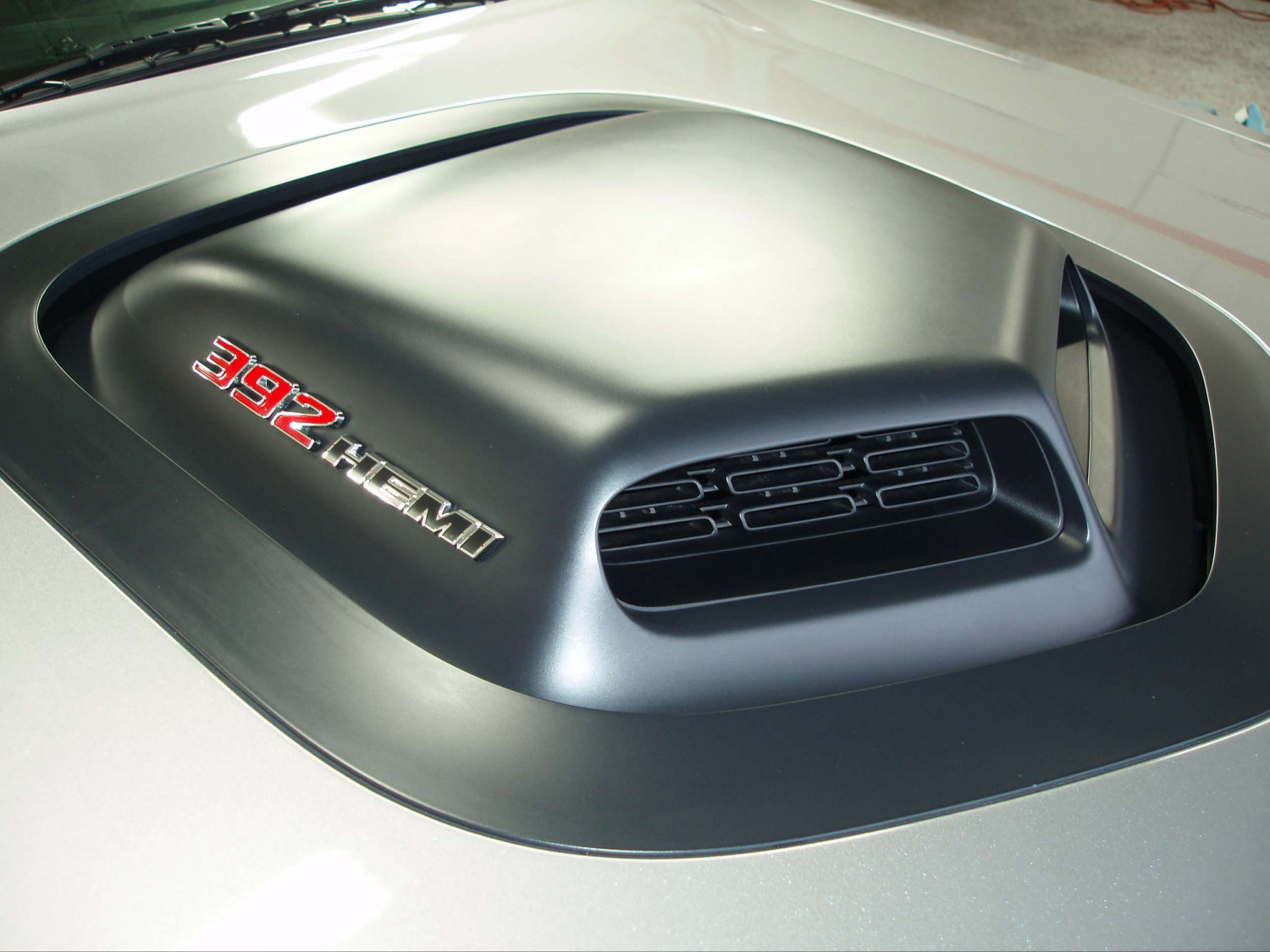 OPTI-TRIM AND OPTI-TRIM RESTORE, INVIGORATES AND PROTECTS OLD, FADED PLASTIC MATERIALS

---
OPTI-TRIM:
Our protective Opti-Trim application ensures:

high-grade UV absorbers
prevents future degradation
prevents loss of color and cracking
long-term solution requiring less long-term maintenance
total coverage via its hybrid resin contents.
prevents your vehicle's plastic trim from future wear-and-tear situations
maintains your vehicle factory appearance for many, many years
The durable resin coating similarly contains refreshing dye additives:
Fully recovers oxidized trim while securing its future.

Older vehicles suffering from sun-exposed, worn-away coloration and damages can be restored to former glory, increasing resale value while maintaining a truly stunning appearance.

The advanced coat formula is absorbed by plastic surfaces instantly, reinserting lost color and reinvigorating diminished luster.

Upon contact, the product creates a sturdy chemical bond between application and substrate. The resin is cured soon after, remaining bonded for timeless appeal.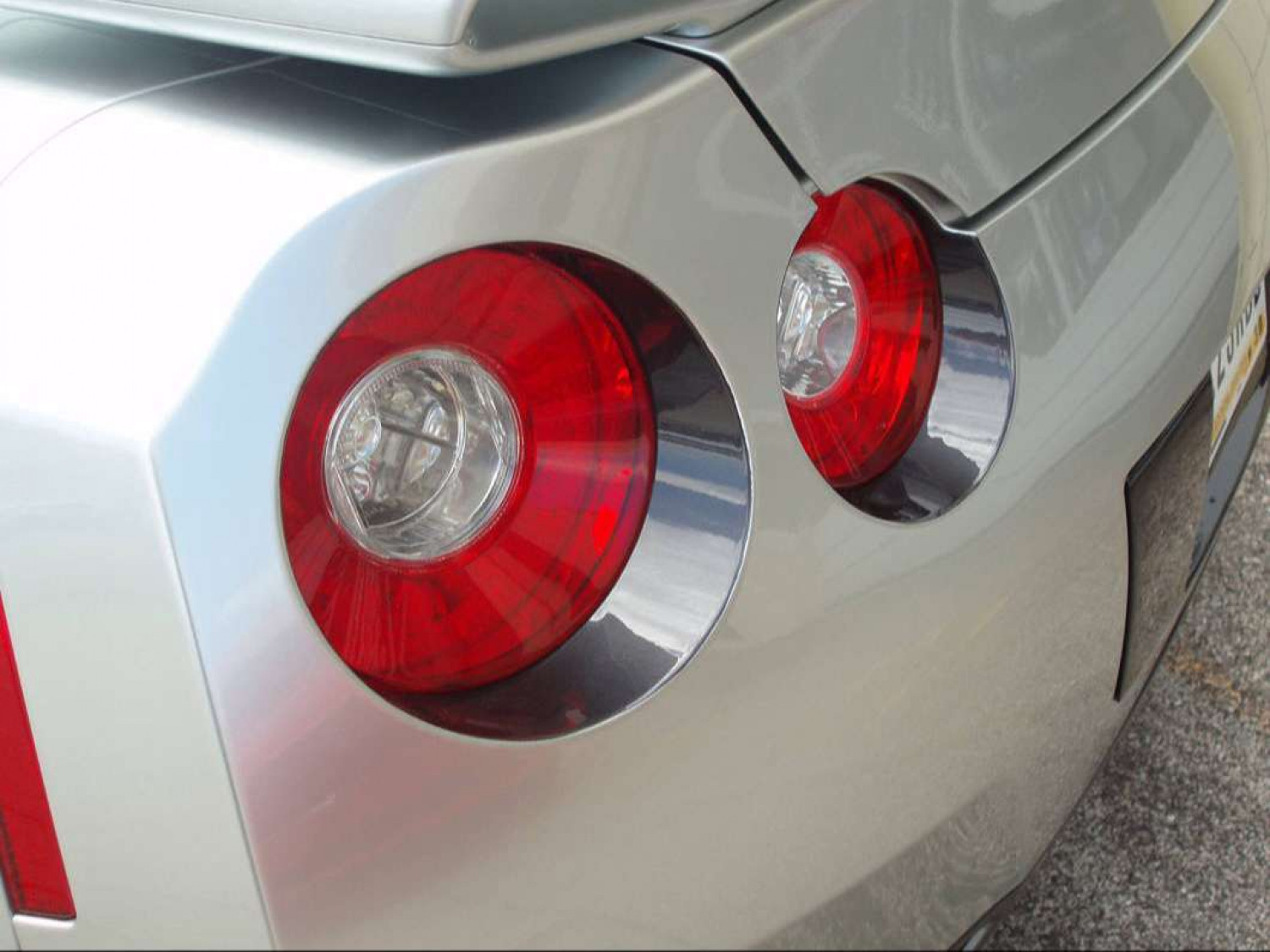 OPTI-LENS BENEFITS:
Constructed to preserve your investment, the high-tech treatment contains a combination of acrylic resin and ceramic resin to ensure maximum bonding and long-term durability.

Once applied, the formula works immediately. Little follow-up time is required to ensure maximized bonding and secure application.

Accessible to luxury and generic models alike, the advanced coating secures every angle expertly, safeguarding quality at every turn.

Opti-Lens creates a permanent surface bond, and it is only removable by paint and polishing removers. Increase resale value by adding additional coats annually, or highlight each headlight's maximum sheen with a single coat. Leaving little excess, this lens coating system ensures total protection without the mess. Hybrid protection systems have never been so easy. LET US HELP!

OPTI-LENS - does it last?
The coating ensures:

High UV absorber levels-high UV protection

No fading and sheen loss across your automobile's headlight lenses

Each application procures enough concentrated solution to secure coverage on five to six headlight sets

A long-lasting film capable of generating years of protection

Opti-Lens creates a permanent surface bond, and it is only removable by paint and polishing removers. Increase resale value by adding additional coats annually, or highlight each headlight's maximum sheen with a single coat. Leaving little excess, this lens coating system ensures total protection without the mess. Hybrid protection systems have never been so easy. LET US HELP!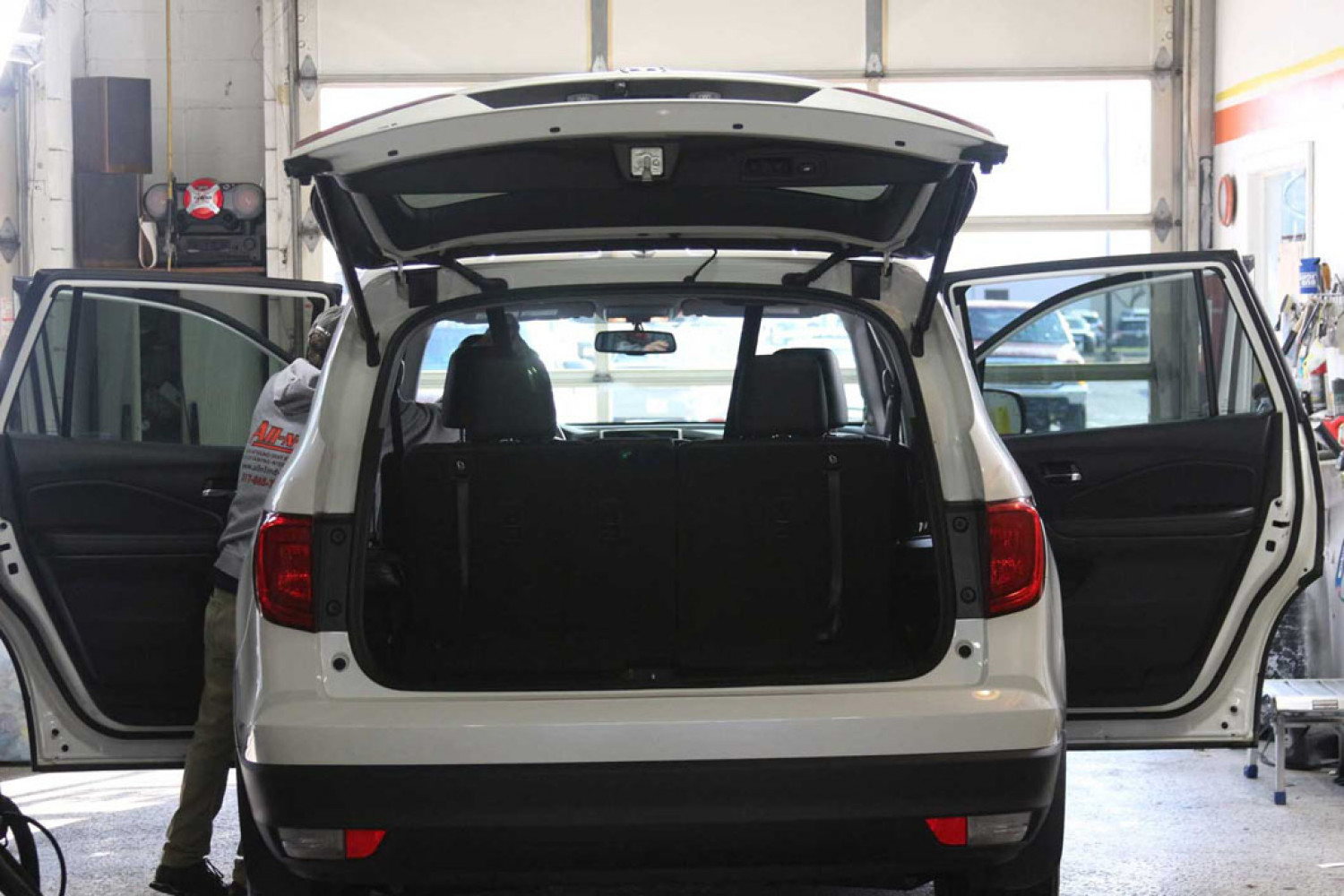 How to Maintain Your Ceramic Paint Coating?
LEARN HOW TO MAINTAIN YOUR OPTI-COAT PAINT PROTECTANT...

---
For best results wash with Optimum No Rinse™ Wash & Shine, No Rinse™ Wash & Wax, or Car Wash on a bi-weekly basis to avoid excessive contamination build up.
Avoid washing in direct sunlight to minimize streaking and water spotting.
Wash from the top down leaving the dirtiest sections for last to avoid cross contamination.
Use separate soap and sponge/mitt for wheels.
Always dry completely and never leave to "air" dry. Tap water contains minerals that may leave deposits creating water spots.
Use quality microfiber towels for best results and avoid aggressive wiping, allowing the material to absorb the water.
Never use aggressive products to polish the coating or remove surface contamination.
Never use excessive force to remove spots.
Bird droppings, tar, sap, etc. should be removed as soon as possible to avoid temporary staining or hardening on the coating. Any staining left behind from the bird droppings will break down over a few days without affecting the coating.
Opti-Glass Coating is designed to chemically bond to silica based surfaces such as automotive glass and provide long term water repellency and improve resistance against scratching and rock chips for up to one year.
Use the Glass Clean & Protect for subsequent cleaning to increase the longevity of Opti-Glass Coating indefinitely.
We keep plenty in stock, so just ask next time you're in or give us a call!
For best results, clean all leather/vinyl surfaces bi-weekly with Leather Protectant to avoid contaminant buildup and replenish the natural oils.
Vacuum carpets regularly and use Carpet & Fabric Clean & Protect when necessary.
Immediately wipe off spills on leather, vinyl, or fabric.
For assistance with contamination, removal, or advice on maintenance standards and techniques, contact us during business hours or ask a question below.

---